It's been a busy weekend, but a good one. Kai has been very excited the past few days and to everyone he saw, he said `I'm going to the BC Lions!'. He carried around a fake ticket stub that I gave him and was so excited. He thought he was going to play football with them but I cleared that up a bit.
Gary and I had won 2 tickets back in June and so we have been trying to find a day that worked because we have just been so busy. Saturday evening worked. We decided to take Kai with us as we couldn't find a sitter at the time and besides, he was free and when would he get a chance again?
On the way home, Kai said `That was so fun mommy'. His verbal skills astound me. I love it. We may try potting training on Friday. Might. We'll see. I bought him some new sporty underwear so we'll see if the basketballs and soccer balls entice him. Talking about sports...you should've seen him! I brought him to the end of Gary's basketball practice on Friday and he stood there stunned for 15 minutes but then grabbed a ball and tried to dribble and pass etc. He helped Gary clean up afterwards by carrying water bottles and basketballs and he was in heaven! `Mommy, I'm helping daddy clean up!'.
Kai woke up this morning at 4:40am and I was already up because the baby usually starts his/her karate routine in utero around 4am and goes til about 5:30am. Anyway, Kai was crying so I took him into our bed and he actually attempted to sleep (using my pillow..great!). Gary put him back in his bed around 5:15. I had to babysit in nursery this morning but I went alone as Kai has come down with a cold. Great, he was getting sick (I had no idea) and then we kept him up til 9pm. He made it all the way through September without getting sick so maybe that's not bad? Poor little guy.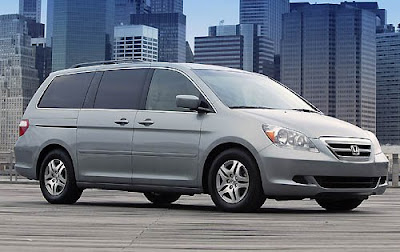 On another note; we are looking seriously for a Toyota Sienna or Honda Odyssey. 2000 or newer. By November. Well, I should say Gary is. I have alotted $10,000 for the van and one year insurance. So much money. Anyway, if Gary is able to do it for less (getting a good van in the process obviously), he is `allowed' to sell his 20D Canon and get a 5D (second hand). I don't think Gary thought I would ever give the okay on that but you know, I'm nice. And supportive:) At least I share the enjoyment of photography so I guess I benefit there too! Hmmmm...maybe you aren't supposed to talk about financial stuff on blogs. Oh well. If you're not, sorry! Well, Kai is coughing away so I better check on him...adios.