After my post yesterday about having a sugar reduced diet, a friend recommended that we make
Banana Chocolate Ice Cream
. Bananas do have quite a bit of sugar in them (14 grams each) but it's not refined and they are full of nutrients. I haven't been eating many bananas because of the sugar content but I decided to try it out, besides, what a healthy dessert for the kids!
The recipe is
here
, and it's so easy.
In the food processor (or blender) put: 3 frozen sliced bananas, 2 tbsp cocoa, 1/2 tsp vanilla, 3/4 cup of almond milk. You could use any kind of milk but the almond milk makes it vegan and decreases the sugar. The riper the bananas, the more sugar so just use that to guide how you want to make it.
It took maybe 3 minutes to make!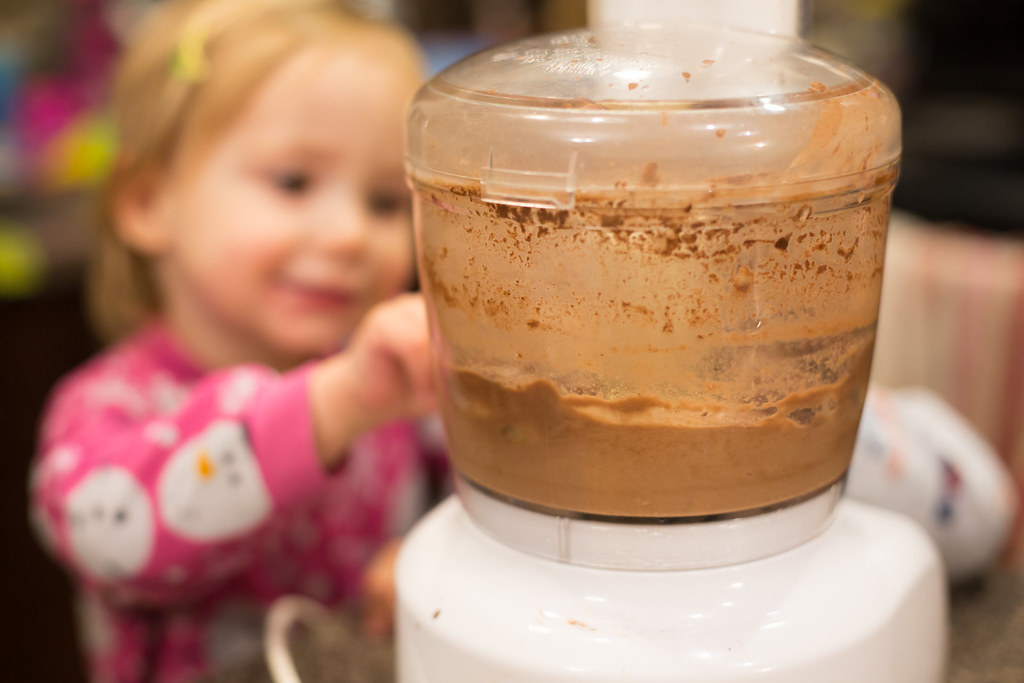 All the kids (and adults!) really liked it.
It tastes like a banana chocolate frosty (you know, from Wendy's). You have to like a banana flavour though or you probably won't like it.
If you try it, let me know. Next time I will double the recipe as the kids really loved it. I may also be super awesome and let them have some chocolate chips in theirs.
Love,
Louise